Educational Philosophy and Principles
Ganey Agnon strives to be a warm and welcoming home for you and your children. The gan will operate on the basis of trust and transparency and we invite the parents to be involved as partners in the educational process.
Here at Ganei Agnon we believe in dialogue and direct, respectful  communication with both parents and children. Joy, trust and a sense of security for you and your children are important to us. We strive to understand the personal needs of each child as well as the needs of the group. Our professional staff will encourage curiosity, choice and initiative for each child every day in ways that integrate learning and play.
Our daily routine will strive to give each child a sense of security, while employing flexibility and adaptability to individual needs. We emphasize a healthy lifestyle by supplying fresh, healthy food, an active day and a sense of security and well-being.
The educational staff at Ganei Agnon is professional, experienced and devoted to creating an intimate family atmosphere in the gan, one in which each boy and girl will receive personalized attention.
Our pre-school staff responsibly works from a place of respect for and attention to each child. Our team works together to plan each day so that every class provides an emphasis on activities suited to the children's ages.
The management of Ganei Agnon insures the nurturing and enrichment of our professional staff. Our teachers receive professional pedagogic guidance throughout the year and participate in enrichment sessions aimed at understanding the needs the children.
The leading staff in the daycare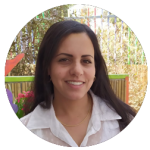 Moran Dalin Kaplan, MA in Special Education, a Teaching Certificate in Psychology and a BA in Education and Sociology, all from the Hebrew University in Jerusalem.  She has been engaged in education for 10 years, 3 of which are in the management of private frameworks for preschoolers. She is highly experienced in team management.

She sees it as a great privilege in accompanying children and their parents during infancy and early childhood.  She enjoys seeing the world through the curious and innocent eyes of the children in kindergarten and believes that quality education for young children creates for them a loving, rich, nurturing and interesting environment in which they can explore and discover the world independently and confidently, enjoy and acquire friends, skills and life skills.
Dr. Tamar Ascher, Ascher the field of early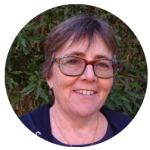 childhood for thirty years, Dr. Tamar Ascher has worked as a kindergarten teacher, a preschool director and as a pedagogical advisor during the past 26 years. She also has built and led workshops for parents of young children, and is a self defense instructor for all ages
Reut Pe'er Betzaleli: Raised on Kibbutz Maalei Gilboa, Reut has a B.Ed. in early childhood education and eight years' experience in the field. Reut writes: " I believe that each child is a complete world and it is up to us to watch, listen and enable each boy and girl to develop and express his or her uniqueness and talents."
Ms. Davidov, a certified kindergarten
teacher, has a bachelor's degree in Education and 19 years of experience working in kindergartens.  She provides children with love, respect and understanding. She accepts each individual child as he is and enables him to reach his unique potential out of faith in each child.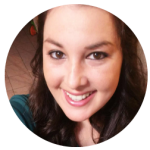 Michal Wexelbaum: B.Ed. in early childhood education from Bar Ilan University. Has worked in the field of early childhood education and special education for eight years, with diverse populations and ages. Michal writes: "I relate to the classroom as a home and family, a place where each child can feel secure and loved so that he or she can grow and develop in joy."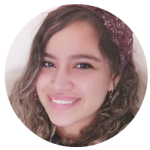 Noa Avrahami: B.Ed. in special education from the Efrata College specializing in the field of art. Noa has spent eight years working in the field. Noa writes: "During my years working in the field I have gained a great deal of experience in helping infants develop good learning and communication skills along with the development of motor skills."